History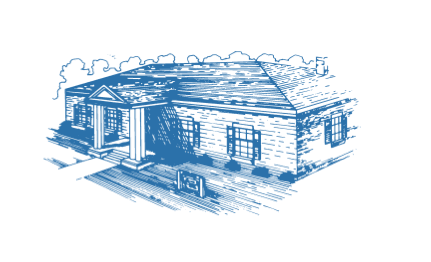 Carriage House Foundation was formed December 7, 1984, as a 501 (c)(3) non-profit corporation, capable of receiving tax deductible contributions to provide the funding for charitable and educational activities to enhance the automobile industry in Nebraska. The "Book of Memory" is maintained at Carriage House listing the names of deceased dealers and friends for whom memorials have been donated.
John Baxter, Baxter Chrysler, Omaha, was a founder and served as the first President of Carriage House Foundation until his resignation in December, 2006. The current President is Brian Hamilton, Midway CH CA BU CR DO JEEP, Kearney. A major contribution to Carriage House Foundation was made by John Baxter who donated a section of irrigated farm ground to the foundation.
To increase the number of trained and qualified service technicians in Nebraska, scholarships are awarded annually to students in automotive-related studies at each of the state's six technical community colleges. From 1985 through 2021, Carriage House Foundation has awarded 308 tuition scholarships and donated over $1,103,619.00 for additional tuition and tool scholarships, college facility upgrades, instructor continuing education, and new equipment in the automotive, diesel and autobody programs at the state's six community colleges.
Planned programs include an ongoing statewide public relations campaign accentuating the positive contributions dealers make to their communities and an ongoing series of educational seminars for dealers to help them maintain high business standards.
March 14, 1979

NNCTDA Board resolution to purchase the land at 13th and H Streets in Lincoln and start plans for construction of the Carriage House.

November 9, 1979

NNCTDA Board resolution to start the Carriage House pledge program for the construction of the Carriage House.

March 17,1980

Date of plaque at Carriage House listing the names of the 104 dealers who contributed to the construction of the Johnny Baxter Carriage House.
*Note: Numerous items were purchased before the demolition of the old Cornhusker Hotel in Lincoln and were incorporated into the construction of Carriage House. These included the chandelier and French doors with transoms in the reception area and the board table and chairs in the board room.
Location

Johnny Baxter Carriage House
701 South 13 Street
Lincoln, NE 68508
Foundation Directors:
Brian Hamilton, Midway CH CA BU CR DO JE, Kearney
Doug Rolfsmeier, Sid Dillion, Crete
Bill Reeg, Arnie's Ford, Wayne
Thomas McCaslin, Gateway Motors, Broken Brow
Jerry Remus, Jerry Remus CH CA, North Platte
Rob Wahlstrom, Wahlstrom FO, Chadron
Tax-Deductible Contributions to Carriage House Foundation
To make tax-deductible contributions for charitable and educational activities, or for memorial contributions to honor deceased family and friends, make your check payable to "Carriage House Foundation" and mail to Nebraska New Car & Truck Dealers Association, 701 South 13, Lincoln, NE 68508. If the contribution is for a memorial, please indicate the name of the deceased for whom the memorial is being made.